I was extraordinarily lucky to catch the MSO while driving through Sturgis Friday evening. I'm glad I took the "scenic route" home
.
Here was see PREX #907 crossing U.S. 12 with one gondola car for OmniSource.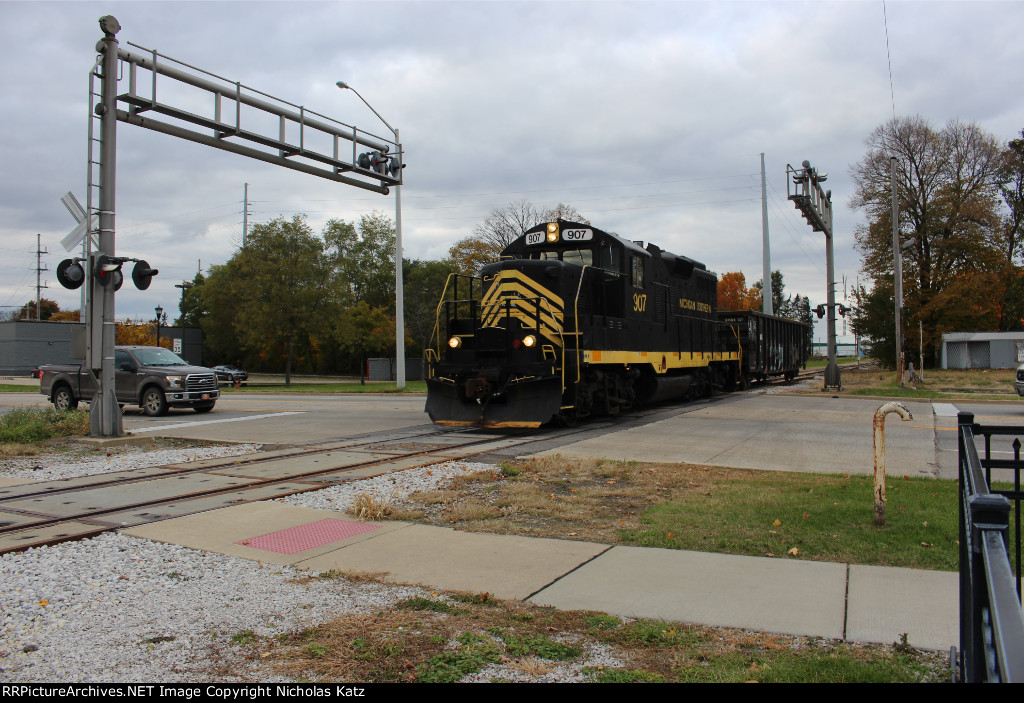 Thanks to slow track speed, it was really easy to outrun the train. Here we see the train passing Magnolia Avenue.
Running behind industrial buildings, the train continues south on the old GR&I headed for OmniSource.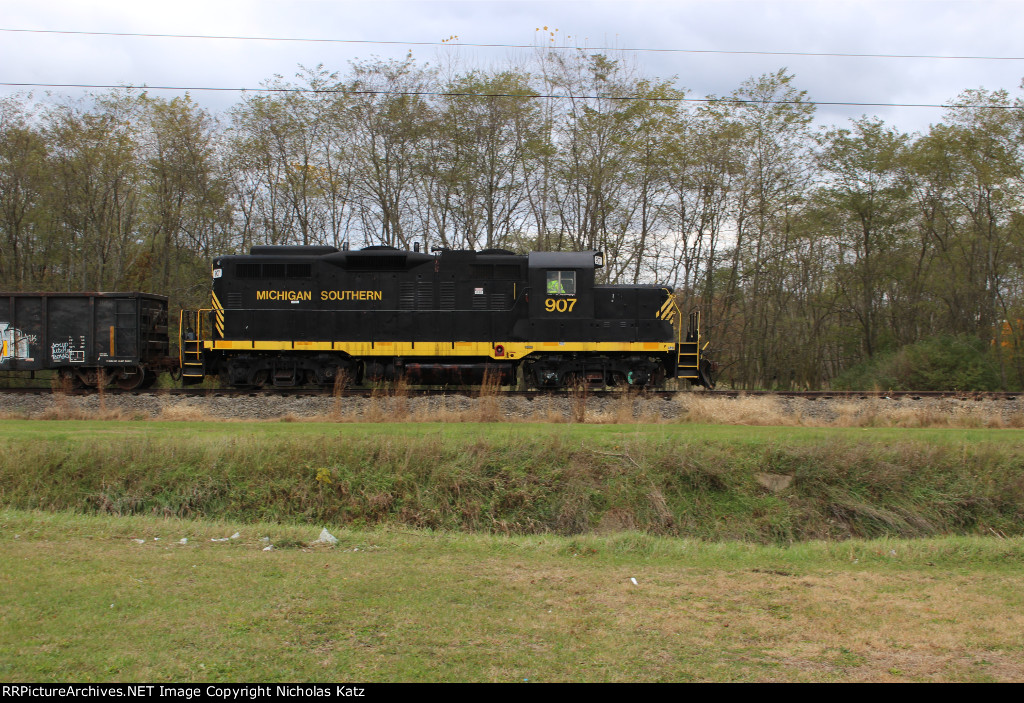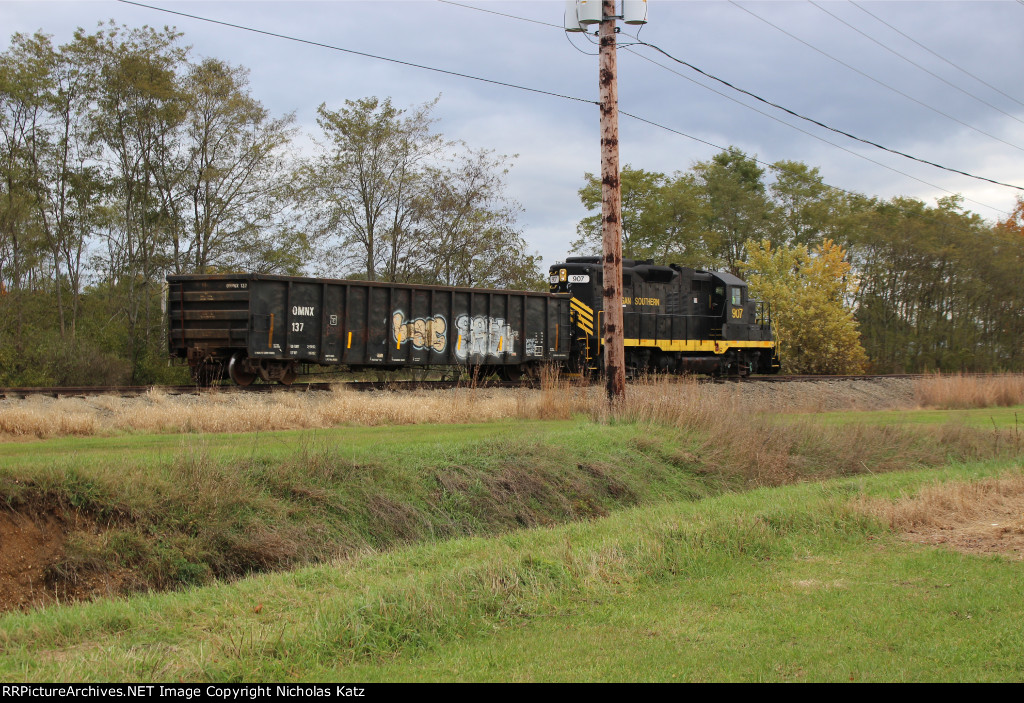 The train arrives at the OmniSource spur.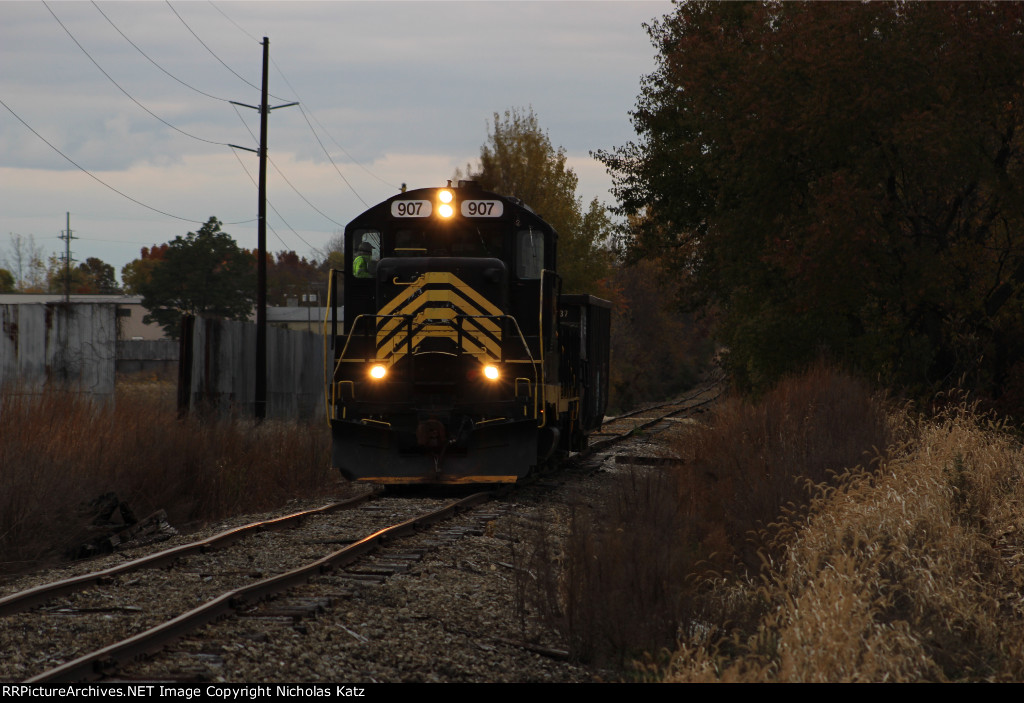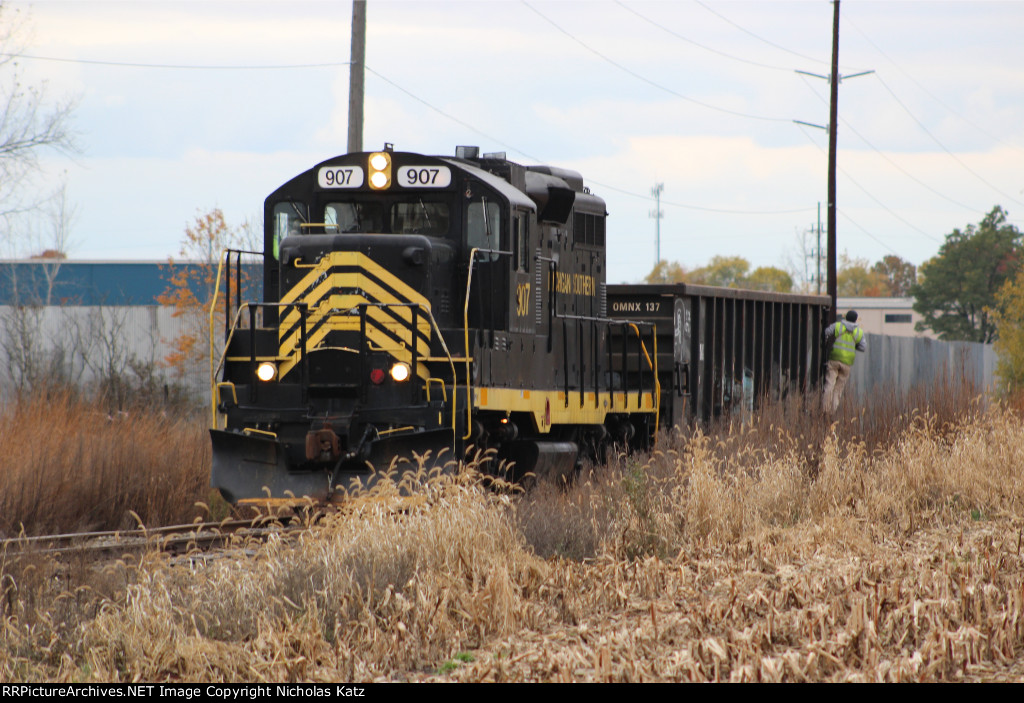 The GP9 backs into OmniSource to drop off the gondola.
After dropping off the gondola the locomotive then proceeded south. Heading towards Frank Miller and Sons.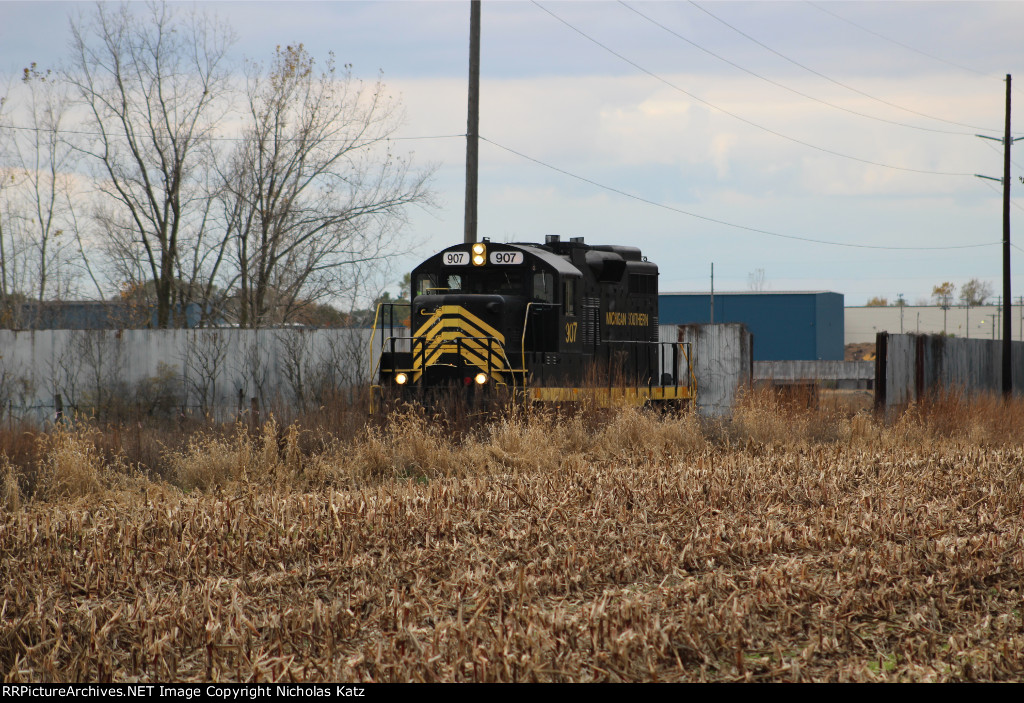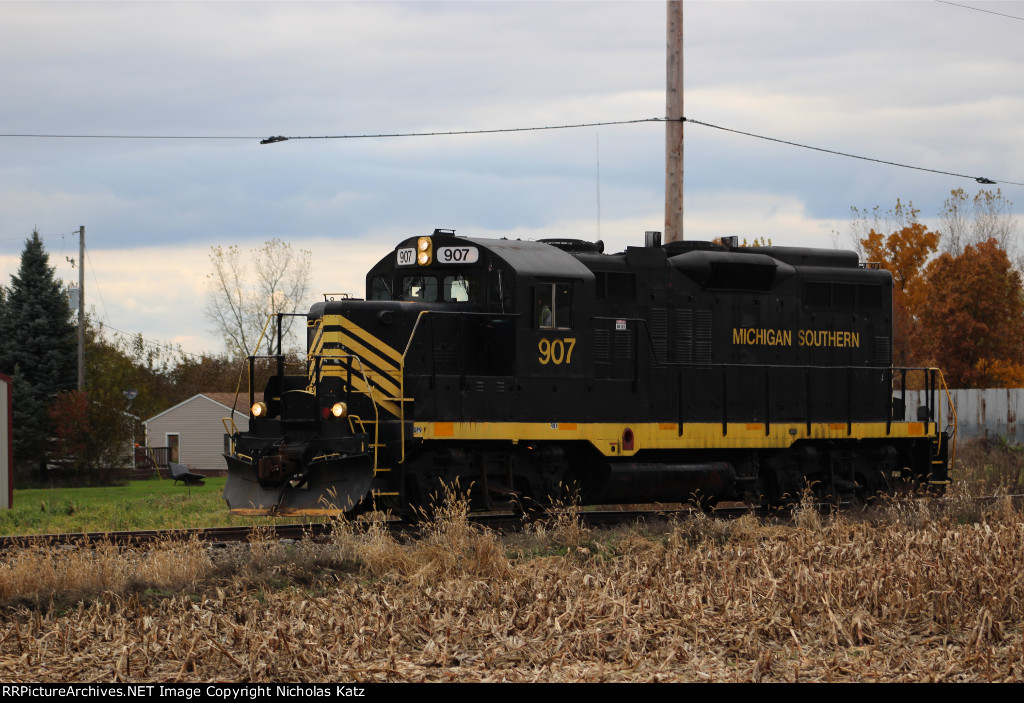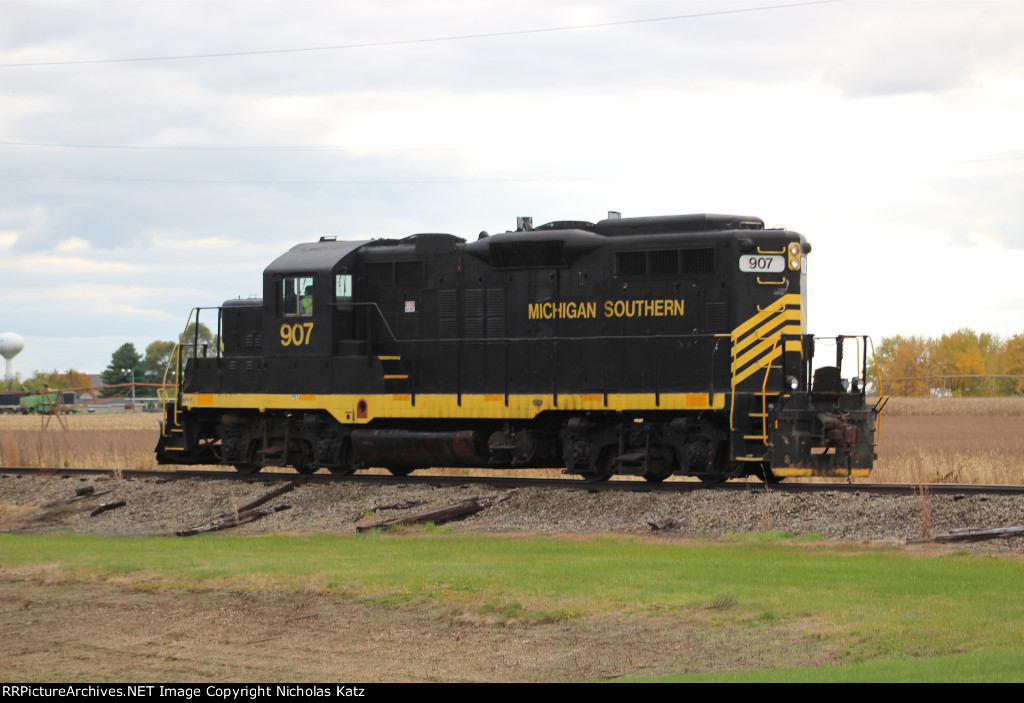 After a lengthy conversation with whom I assumed was the owner of Frank Miller and Sons, the Pioneer boys tied down and left.