"Ann Arbor 2373 Calling... Milkshake. Over"
All

Aboard

Amtrak

:
Northbound, Southbound, and My Hometown
---
I grew up in the 40s and 50s a half mile from the Olympia Stadium. We lived on Northwestern and Lawton, just off West Grand Boulevard. We could walk to Olympia Stadium. And I grew up with the Red Wings, when there were only six teams in the NHL. At that time all the players in the NHL except one were Canadian. Can't remember the one who wasn't Canadian. And they didn't wear any weenie helmets and face shields. Most of the players were missing a few teeth in those days. They would be led off the ice, with blood streaming from their face. The team doctor would sew them up in the locker room, and they would be back on the ice for the third period. The two great rivals were Gordie Howe and Maurice Richard, of the Montreal Canadians. Terry Sawchuk was the goalie for many years and they won 4 Stanley Cups. Gordie Howe was teamed up with Ted Lindsay and Alex Delvechio for the forward line. My grandmother would swear like a sailor. Every time the Canadians would score, she would yell "Those gawd dam Canadians"! Good times! I used to listen to the games on my grandparents big Zenith floor model radio. It was all AM radio in those days. And the radios had big electron tubes the size of light bulbs in them. Ummm, did I mention that TV wasn't invented yet?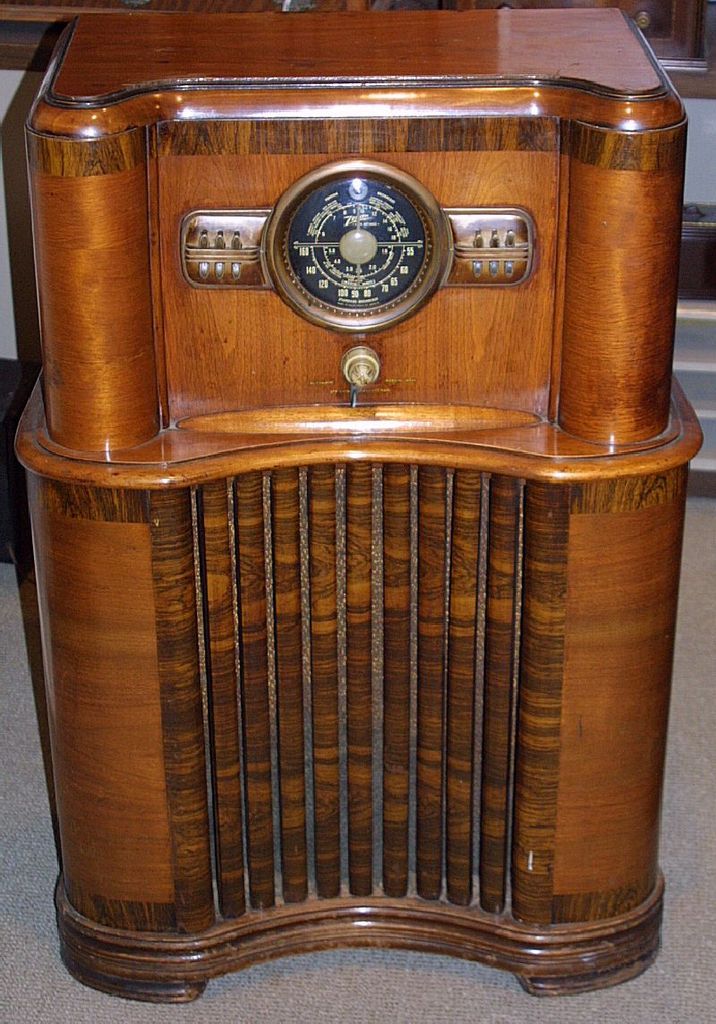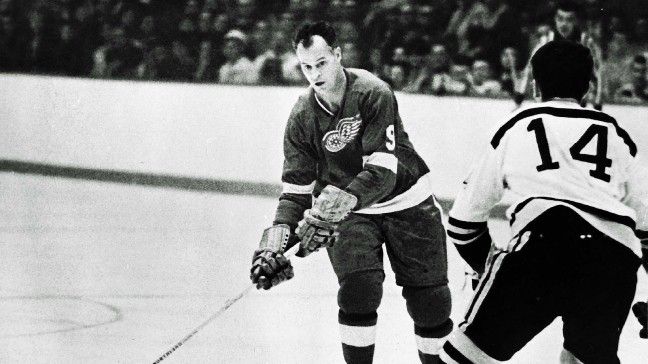 Last edited by
hoborich
on Sun Jun 12, 2016 11:52 pm, edited 1 time in total.
"Ask your doctor if medical advice from a TV commercial is right for you".
---
I too am old enough to have been privileged to have seen Gordie Howe play live at Olympia Stadium. If you ever met him in person, the most remarkable thing about him were his "popeye" forearms--they were huge! He was especially good at controlling the puck in the corners of the rink. He would stick-handle with one hand on his hockey stick and with his other arm fending off the would-be checker.

Toward the tail end of Howe's career, around 1970 (if I recall correctly), there was a rookie defenseman (or defenceman, if you are from Canada) for the Pittsburgh Penguins who bragged on how he (the rookie) was going to "get" Howe. So, the Penguins are playing the Red Wings at Olympia, and Howe is typically controlling the puck in the corner in the Penguins zone. So the rookie goes charging at Howe's back, intending to smash Howe into the boards. Now, I don't know if Howe heard the rookie coming, maybe saw the rookie's reflection in the protective plexiglas around the rink, or just sensed him coming, but at the last second, Howe spins out of the way, and the rookie smashes himself into the boards and plexiglas. As the rookie is rebounding off the boards, Howe nails the rookie in the back of the head with an elbow, and the rookie crumples to the ice (and most players, including that rookie, did not wear helmets back then)! Even better, the referee was watching the whole thing, and instead of calling a penalty on Howe, the ref just smiled! Welcome to the league, rookie!

Also, right about the time Howe retired from the Red Wings (before he went to the WHA), he used to go to Olympia to watch his sons Mark and Marty play for the Junior Red Wings. But poor Mr. Howe couldn't just sit in the stands to watch his sons, as people would line up to get Mr. Howe's autograph. Howe would move around the arena, sitting in different seats, but the only way he would get to watch his sons was if he went up to the press box to get away from the crowd. Mr. Howe never seemed to show irritation at not being able to just sit and watch his sons, but I always felt it was rude of the fans to not let him just sit and watch.

Garry K
---