---
Merry Christmas Mr. TSB. Hope you are doing well.
PatC created a monster, 'cause nobody wants to see Don Simon no more they want AARR I'm chopped liver, well if you want AARR this is what I'll give ya, bad humor mixed with irrelevant info that'll make you roll your eyes quicker than a ~Z~ banhammer...
---
Merry Christmas and get better a lot sooner.
---
TSB wrote:

Merry Christmas rail fans.
Merry Christmas to you too sir.
Kelly
"I feel like an old railroad man
...and I know I can walk along the tracks,
It may take a little longer but I'll know
how to find my way back"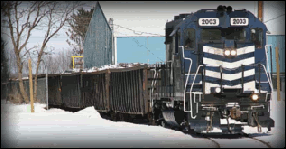 ---