My wife, the travel agent, is currently touring 5 countries in Europe on one of those river boat cruises. Not very tall, but very long and luxurious.
She knows I'm a RR fan but here is the only photo she sent me of a crossing in a small town near Innsbruck.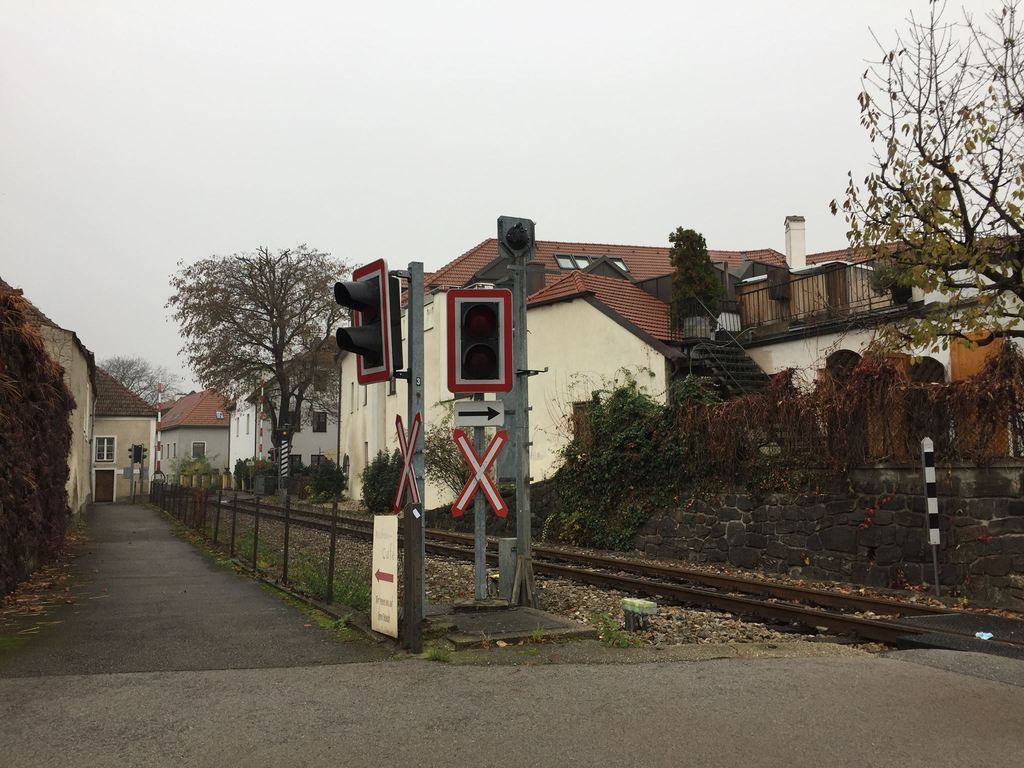 After thinking about railroads in Europe I got to thinking about American built locomotives in service there. I've read about loco's being exported there and wonder where they run and if anyone has seen pictures of them.