Well I couldnt make it down with the guys Friday so my son and I head down Saturday morning. I have been waiting all week for the weekend and sunny weather to get the faol colors. First stop is Corunna IN at the bridge. We have a westbound and an eastbound comming. I put newly charged batteries in the camera and line up my shot for the eastbound. WTF? The batteries were inserted backwards
quick change them around but not in time to get the westbound.
Well we dont hear anything else comming on the NS line so we shoot down to Garrett because there is a lot of chatter from down there.
Well I didnt like those shots either.
We know we have missed a few NS trains so back to Corunna.
We hear a couple of eastbounds comming and my son says lets go to Ligionar so west we head, get into Kendalville and know the first one is getting close and there are no crossings to be found well miss that one
Well we try getting out of that godforsaken town and miss the next one also
Finnaly we get out of town and head west and miss the next 2 also
By now I am telling my son how its nice to sit in one place and let the trains come to you.[We have quite the discussion on that] we have been fanning almost 2 1/2 hours and I have yet to get a descent shot.
We get to Ligionar and finnally a shot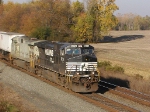 The CSX line detector is going almost non stop so we head a little south and follow the CSX line back to Auburn and get these 2 trains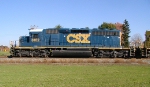 I decide to stay around the Saint Joe area for awhile so we get these shots
These are from just east of Ssaint Joe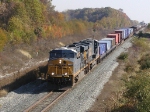 These are from Saint Joe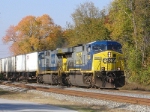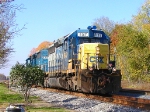 Now for the one on the NS line in Saint Joe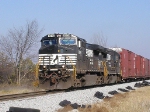 The brightest move of the day
Concord IN west of Saint Joe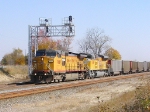 Up to Butler for this shot
We make it back to Corunna for some sweet afternoon shots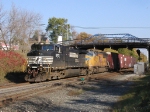 We start heading home and get this one east of Corunna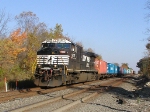 To Waterloo for this last one
Heading home I try a different route and jump on 12 through Coldwater and get supprised by this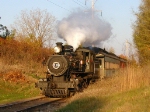 Will do Sundays pics tommorrow.