Here goes again, My son and I head down to Fostoria to meet the gang from railroadfan.com for a short but busy day of shooting pics and exploring a little bit of Tiffin. These pics are not in order.
Click on thumb for full size
E445 C&O NS diamond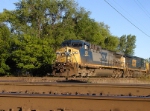 This is from the bridge in Tiffin.
Wheres Patrick?
10 bonus points for finding him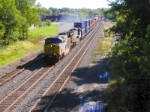 This train maybe 17K ? it has quiet a few UN tanks that are damaged on the head end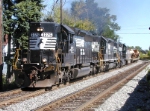 Like this one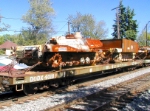 Ok this one is a little easier
Wheres Patrick?
-10 points if you find him NO CHEATING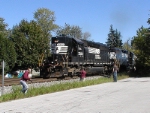 Hint my son is the one looking at the camera
The great morning shot by Town rd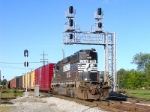 Q375 splitting the signals west of the diamonds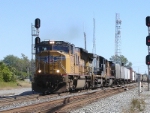 Another NS train at Town rd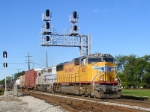 Q351 by the Amtrak station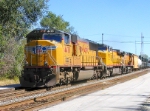 Q160 east of Fostoria by Bascom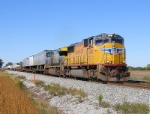 Q164 by the Amtrak Station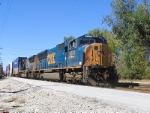 K816 slows to take the NW tranfer to the C&O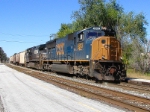 I like this unit. where is Matt?
Matts Down at the NS line shooting a UP unit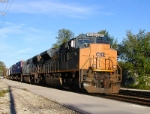 This is the second Q381 of the day he will set the dump cars off in the siding west of Fostoria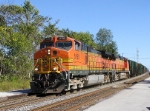 We get this auto rack train just as we are coming into town down by Mennal Milling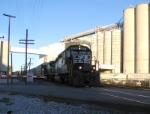 NS 262 by Poplar street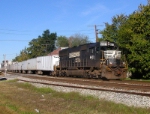 Q241 catches the early morning sun at Galatiea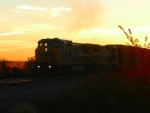 Q386 crossing the river in Tiffin.
Where is Patrick?
0 points you should know what he is wearing by now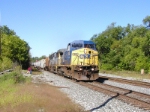 Q146 by the Amtrak station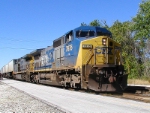 Q291 at East Fostoria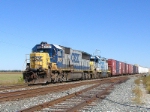 A sweet morning shot at the 88 crossovers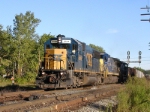 NS 17R hitting the B&O diamonds
NS 218 east of the mixing center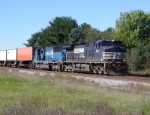 NS 277 by the Amtrak parking lot looks like it has had some nose work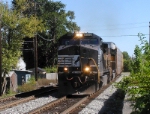 OK how did you do on your scoring?
Had a great day with the group but had to leave early.
Maybe I will be back again tommorow.
As always thanks for taking the time to look
Hope all enjoy