My son and I head down to Stryker Ohio for a morning shooting trains.
from about 6:15 to 7:00 we see NS 25G, NS 10R, NS 206, AMTK 29.
7:15 NS 23Z tried the bridge shot but it was no good.
Click on pics for full size.
7:25 NS 24Z at the grain elevator.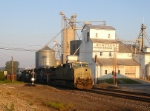 The sun is head on for this shot, he also suprises us by havig 2 Gulliford locos in his consist.
7:45 NS 22K was going to get from the other side of th tracks but 17J arrived at the same time so I just work with what I got.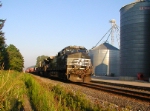 8:24 NS 16N at the elevator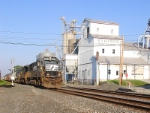 8:55 NS 358 finishes work at Bryan and heads for Toledo. This shot is just west of town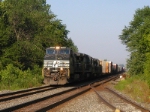 We head to Bryan for a little bit and find this gem sitting east of town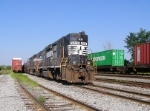 I belive that is 21T in the background.
We head back to Stryker and get NS 27V just east of Bryan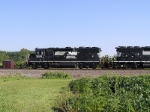 NS 20K catches us west of Stryker
We settle in at Stryker for NS 664 at the elevator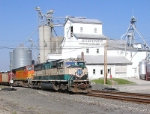 NS 561 sneaks up on us as we dont hear the detector at Bryan so this is a quick grab shot.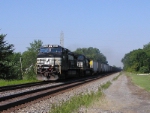 20A at the old depot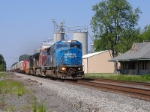 Gotta just love that Conrail paint.
We saw 20 trains in our short time there, the Chicago line seems to be hopping these days.
Hope all enjoy
Scooterb