Well I grab a good book and head up to Durand to spend the day.
First train up suprises me and takes the Hi Wye, so I get some exercise and run and get this grab shot.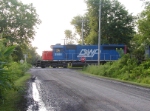 Next up is this suprise.
What that second unit?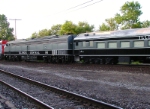 Then snap the east loco on Amtrak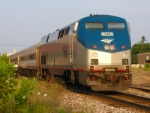 We are then treated to several hours of some grinding action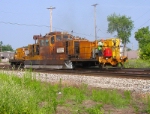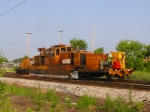 Several of the early railfans watch as this westbound creeps by.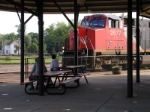 The TSBY rolls by going south.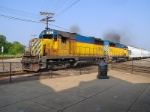 Then this westbound CN
Head North of town to see some switching action.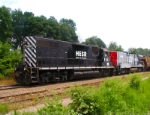 Of course now that I am north of town traffic on the CN comes alive. So I head back to the station in time to get plenty of shots of this train as he makes a set out.
I go up in the station and get these from the second floor window.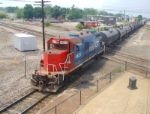 After a light engine move to pick up coal empties and a westbound empty coal train off the Holly Sub. and the eastbound CP train. I get this pic.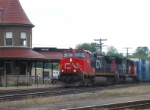 The TSBY heads north.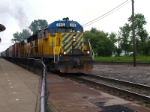 Then this westbound
A storm rolls in just in time for the HESR to come to town.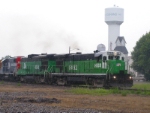 Well its time to leave but i thought I would try to get a CP train on the way home and am rewarded with this shot in Williamston.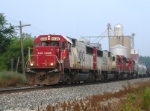 All in all I had a nice day and met some great fans at Durand. It was nice to hear them blowing horns for the crossings but it seems it will be short lived as they were informed on the radios that the horn blowing ban was back into effect starting the 15th 18th or 22nd. as there was some confusion when.
Scooterb