My daughter and I head off to Fostoria for a day of railfanning. We crawl out of bed at 4:30 a.m. and get out of the house by 5:00. We see a couple of trains between Galatia and Fostoria, and learn that 3 or 4 e.b. trains are parked between East Fostoria and Willard. By west Fostoria we see a parked East bound coal train with BNSF power. I definitely want to get a picture of him but before that there is this westbound Q241 to get out of the way.
7:10 Q241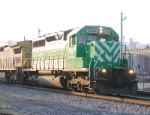 Q216 is coming down from Walbridge so its off to East Fostoria to get him
7:22 Q216
Just before Q216 comes by the coal train symbol N841 gets the go ahead to move. A quick check of the book shows he is headed to Trenton Michigan so he is going to head north to Toledo. Well I will shoot Q216 and then had north and get him. Maybe not? I look to the north knowing I will have to cross McDougle road to get to where I am going and see the W.B. NS 15E well I know he has to stop and McDougle will be blocked, now I am in a jam. Fortunately Q216 clears and I head around to North Fosstoria. Finally I get the shot
7:35 N841.
Head back to town to see the end of a grain train coming around the s.w.wye. well we missed that one.
7:50 NS 286 [no pic] NS 8658 power
8:00 NS local [no pic]
8:00 Q242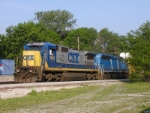 8:15 its over to Town rd to get in position for NS 262. I may have a problem 262 is coming through town and NS 15E is also on the move will I get the shot or not.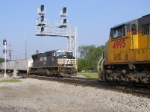 How about that.
8:35 Q635 rolls in from the East taking the s.e. transfer.
8:46 Q1?? W.b. stack train [no pic] FURX 3018
8:55 E941 [no pic] BNSF 9403
9:04 Q164 at the depot
9:14 Q160 west of town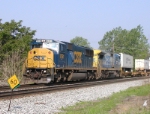 Start to head back to the depot and rounding the corner what is this? I have missed a Sulfer train that has snuck up and rounded the s.w.wye. as I am wondering how I missed that one a grain train led by BNSF locos go by e.b. Boy am I losing my touch Oh well lets settle in and get re-focused.
Head up to Town rd to get NS 146
9:30 NS 146
[url=http://www.rrpicturearchives.net/showPicture.aspx?id=140612]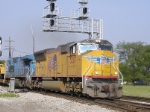 [/url]
10:04 Q357 w.b. the 2 trailing units of a 5 unit consist are brand new UP's
10:18 Q381 BNSF 798 leader [no pic]
10:32 Q389 CSX 8427 leader [no pic]
10:39 Q276 comes down from Walbridge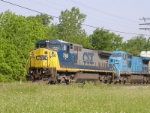 This is the end of part one. Will follow with part 2 tommorow.
Hope all enjoyScott B