I'll call this a trip, 30 miles south from home. Since I liked Scooterb's idea of the thumbnails, I figured I'd try it out. Also first post of 2005
<u>First some pics from September 11, 2004 around Ludington. Click on thumbnails.</u>
Here is the wye, track coming toward you goes to DOW Chemical.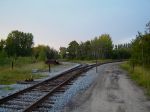 Here's C&O 903158 caboose used for a shoving platform to DOW.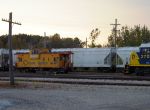 CSX 2631 and 2727 were teamed up here.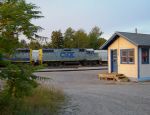 <u>Now onto December 31, 2004.
</u>
Couple views of the Ludington Yard.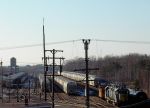 C&O 903158 again.
Then it's 2557 in Ludington. Like taking pics now with a digital camera that my family bought back in August but I swear all my pictures have 2557 in the lead. Was the leader in my fall pic and then in late Nov. and go to Ludington and there it is again. I can't recall when a single unit was based in Manistee for such a long time from Nov. to Dec. because usually they change every 1-1/2 weeks.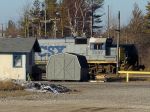 Teamed with 2557 is 2506. At least the two of them look good together in YN1 paint.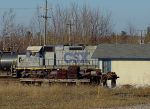 Finally here is Ludington Yards safety slogan. There's a nice little paved road that goes down to the yard now (used to be gravel). It goes to Ludington's area public transportation bus garage.