Somebody had asked on Michigan Railroads about the G&W Port Inland Operations. There is one public railroad crossing on the line that I know. Myself and nevets found it last year. From what I could tell they do a push pull operation with cars similar to what the LTV? used. Everything is run RCO.
All of these are taken from Public Property and State Land.
Over the Pit
Shoving empty back to the pit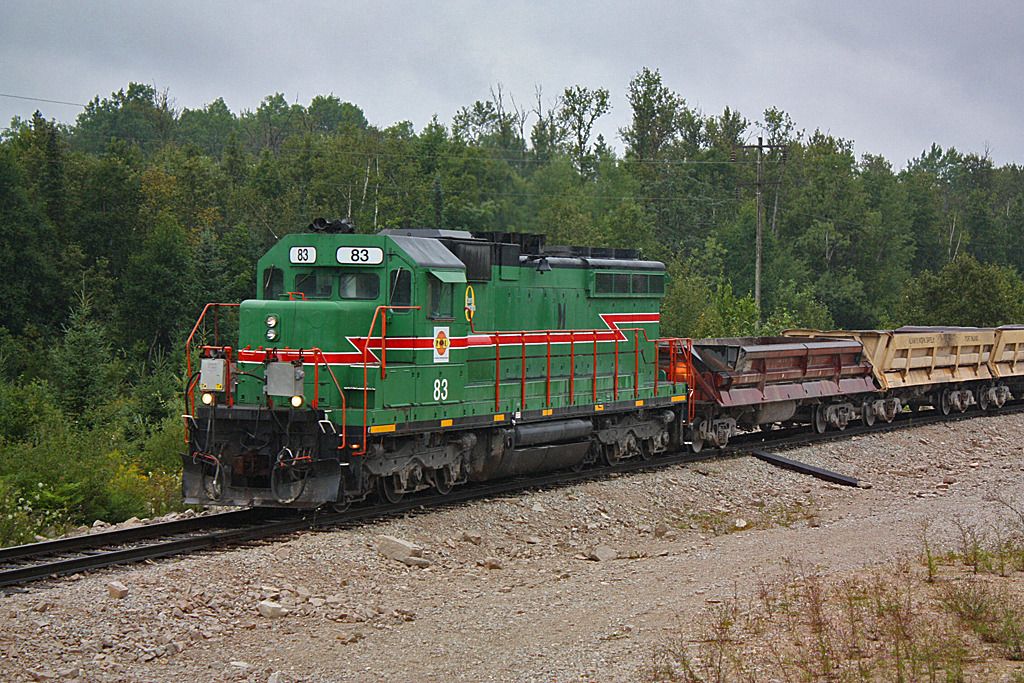 I highly advise that you do not try to find more areas to photograph this operation, we actually got lost twice back in there. During the week the numerous mine roads that are gated are opened and large haul trucks frequently cross. Its quite bizarre are to be out in the middle of the desolate U.P. and all of a sudden a large haul truck comes hauling out of the woods. Access to the bridge over the WC/CN is off limits. I highly suggest not wandering into the woods or off the road around this place they have a lot of security including border patrol as port inland is an international port.