On weekends from January 6th to March 26th, Amtrak's Winter Park Ski Train is running from Denver, CO to Winter Park Ski Resort in CO. The last time a ski train has ran from Denver was 7 years ago.
Sounds like the consist of the train is 2 P42s on one end (one of them being AMTK 156 Phase I heritage), Superliners in the middle, and AMTK 406 on the opposite end. For this special train, AMTK 406 (Ex F40 NPCU Phase III heritage) has been wrapped with a Century Link/Winter Train Ad. Some of the Superliners were wrapped with this also.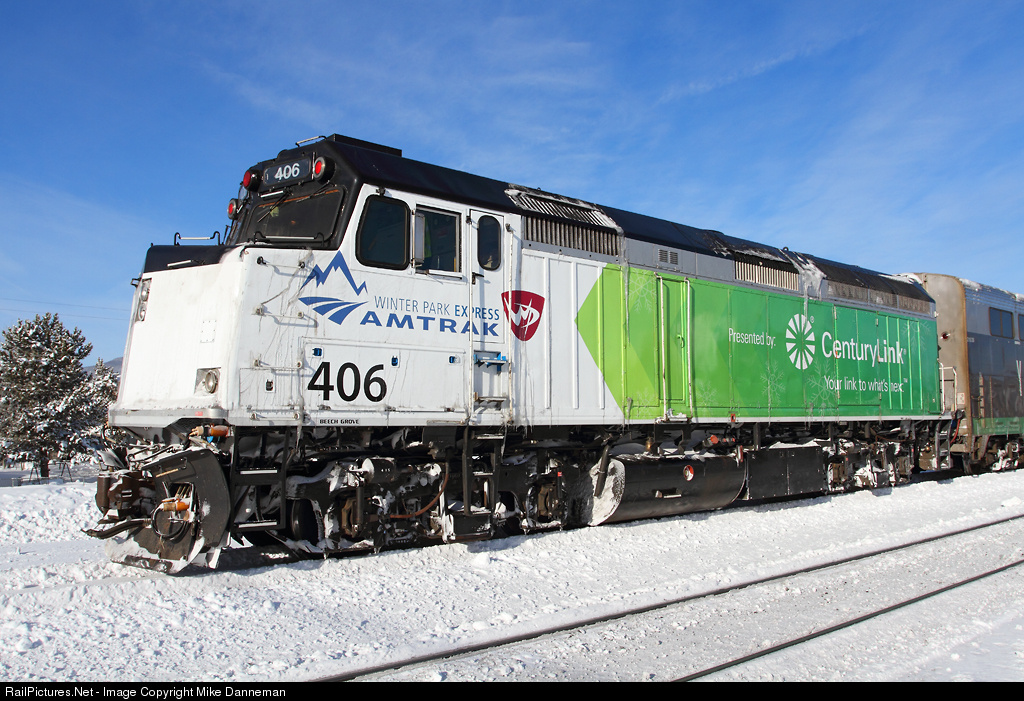 Check out this link.
http://www.thedenverchannel.com/news/fr ... since-2009